Purchase a Gift Card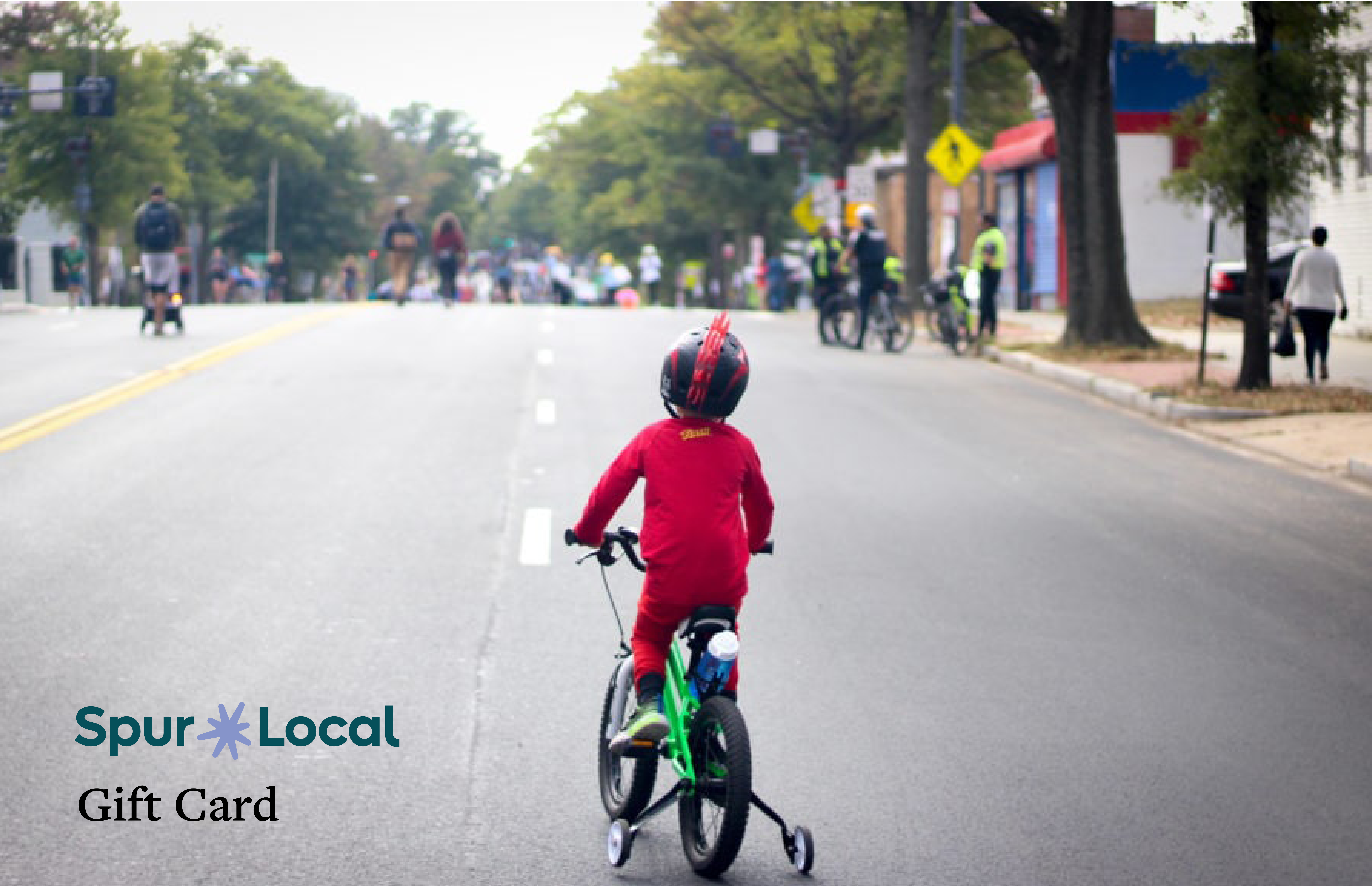 Just follow the easy steps to purchase a gift card or e-card. Your purchase will be safely stowed in your Giving Cart until you are ready to check out. Please note that mailed gift cards are packaged inside elegant Spur Local notecards with a To and From section that includes your name and your recipient's name, an Amount line, and your Personal Message. Instructions for redeeming gift cards are on their reverse sides. E-cards also include messaging but ... no packaging!
If you are purchasing a Gift Card through a special partnership between Spur Local and your company, please check with your employer for directions about how the company's program works.